Client of the Month for September 2016 is Nathan Osborne!
He's the man that's never stops progressing or smiling! Nathan's had amazing weight loss progress and built up such a great attitude to healthy lifestyle. He's been with us since our last 21 Day Challenge, and lost a bunch of weight and centimetres off his waist, and that's just the beginning! He's an inspiration to all those around him, and goes to show that consistent effort, a bit everyday, definitely creates change in the long run! If he can achieve results, anyone can! Congratulations Nathan, keep on being awesome!
What do you enjoy most about coming to 365 Performance?
The People, the community spirit and support at 365 is exceptional. It makes the workouts enjoyable even though you might totally loathe what you are doing. Nobody get's left behind!
Also love the mentoring of the coaches who go above and beyond, during and outside of classes.
Name some of your achievements since starting with 365 Performance?
Since starting in July 2016 I have lost nearly 14kg's and 14cm's off my waist. I can run again, pain free. which I haven't been able to do in years. I have regained some of my strength and have more energy than I have enjoyed for a long time. I can now run around with my 2 young kids without being out of breathe or getting tired.
What are your favourite movies?
Love Action movies mostly. Fast and Furious, Taken, Bourne and Rambo/Rocky franchises to name a few.
What are your favourite foods?
A good Steak or Fettucine Boscaiola. Chocolate and Ice cream are my Ultimate Weakness.
What is your favourite wod or movement?
Rowing, Deadlift & Benchpress.
What is something that people may not know about you?
I worked in the Music Industry for 14 years as an Artist Royalty Accountant.
I am an avid Bulldogs (NRL) and LFC (EPL) supporter.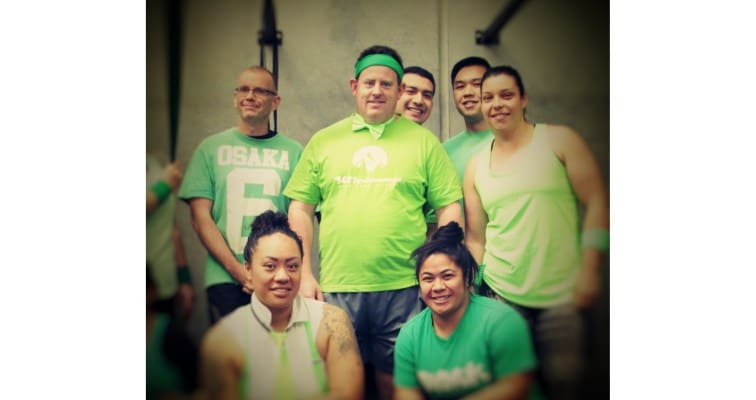 Come in for a FREE Intro Session, discuss your SPECIFIC goals and see if we are a good fit.
You don't need to be "in shape" to come to our gym, nor do you need prior fitness or training experience to achieve your goals with us.
The Free Intro Session is a chance to see our gym and get a feel for 365 Performance.
These meetings are one on one with one of our friendly and knowledgeable coaches and last for around 30 minutes.
Feel proud for taking action

Get focused knowing what you need to do to reach your goals

Start feeling better and have more energy and confidence
Don't be like others who spent years 'thinking' about it. They ended up just being another 5-10kg+ heavier and in worse shape than they are now.
Take action and complete the form on this page to organise a Free Intro Session with us now.