Client of the Month for February 2020 is Andrew Politis!
Meet the wonderfully great Andrew! He's always at the gym in the 9am Milperra class pretty much all of the time, and if he doesn't make it because of his changed work hours, he'll be in the arvo or evening classes. That is how super dedicated this guy is! Not only is the man keen on getting a sweat on, he's keen on being cheeky as well (although that may be he is cheeky to certain coaches… haha!) All in all, he is a top bloke, values his health and fitness, trains consistently and currently working on his nutrition with us, and on top of all that, he's got his son and daughter doing our CrossFit Kids classes too! Congratulations Andrew, you've been really awesome and truly deserve this honour!
You can check out his feature on our website along with other clients here:
https://365performance.com.au/blog/category/client-of-the-month/
What do you enjoy most about coming to 365 Performance?
I enjoy coming to 365 Performance mostly because it is like being with extended family, all the coaches are great, Mel especially who is always pushing me and checking on me, making me strive to be my best. There's lots of positive energy around all the time.
Name some of your achievements since starting with 365 Performance?
I can lift heavier weights and lift them correctly! I am fitter than I was in my 20's! I can now run next to the kids as they ride their bikes! I can now do box jumps during training!
What are your favourite movies?
Action Movies like; Fast and Furious, Street Outlaws and my most favourite movie is an old movie from the 80's: Running On Empty.
What are your favourite foods?
After going out in the car I used to stop for a Gyros and a plate sliders. Nowadays, it is more like grilled chicken and vegetables.
What is your favourite WOD or movement?
PEAK workouts because they are challenging.
What is something that people may not know about you?
When having a drink I prefer a cocktail in a nice glass with fruit hanging off it, a vodka cruiser or a sweet cider to a regular beer.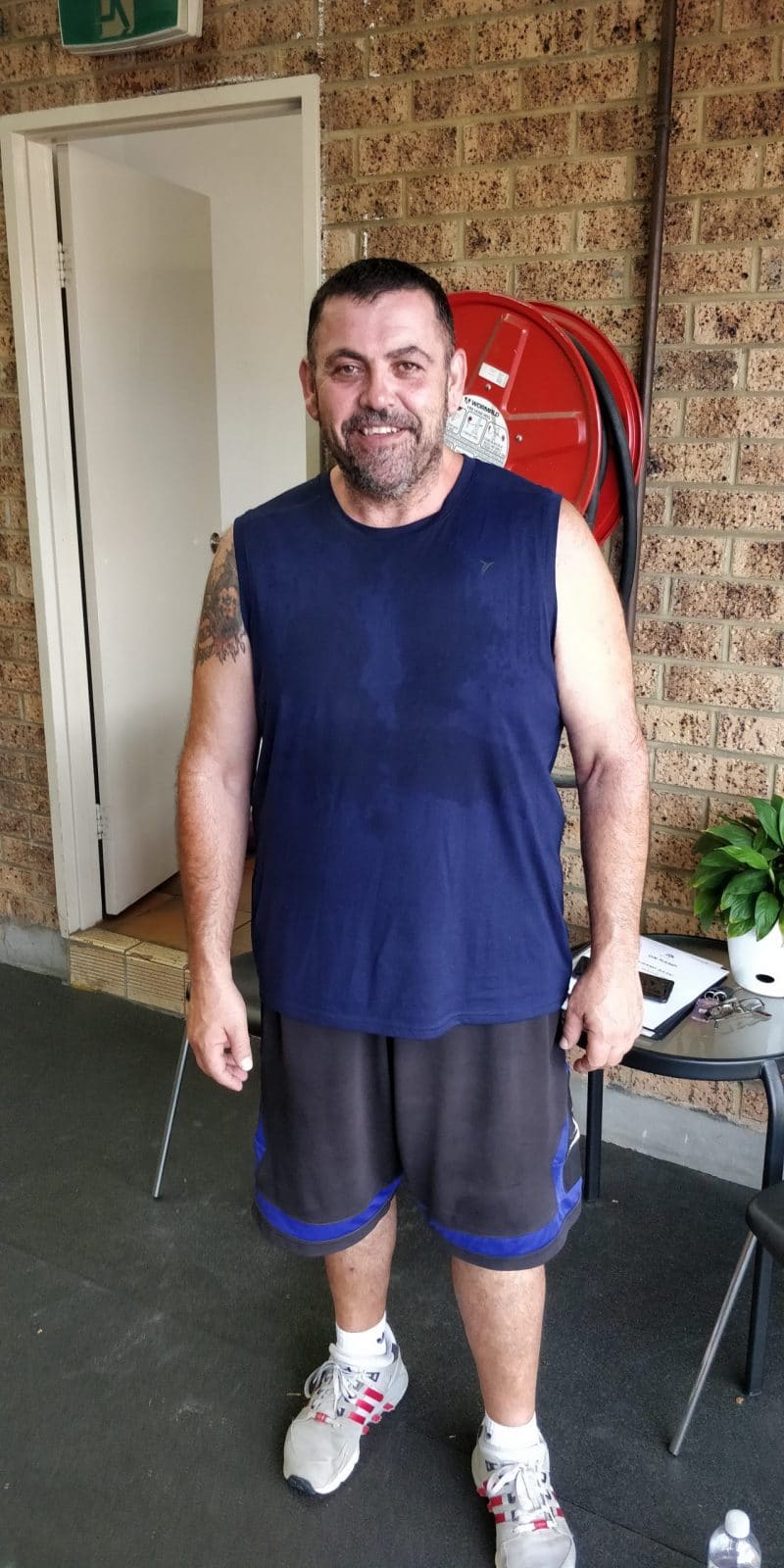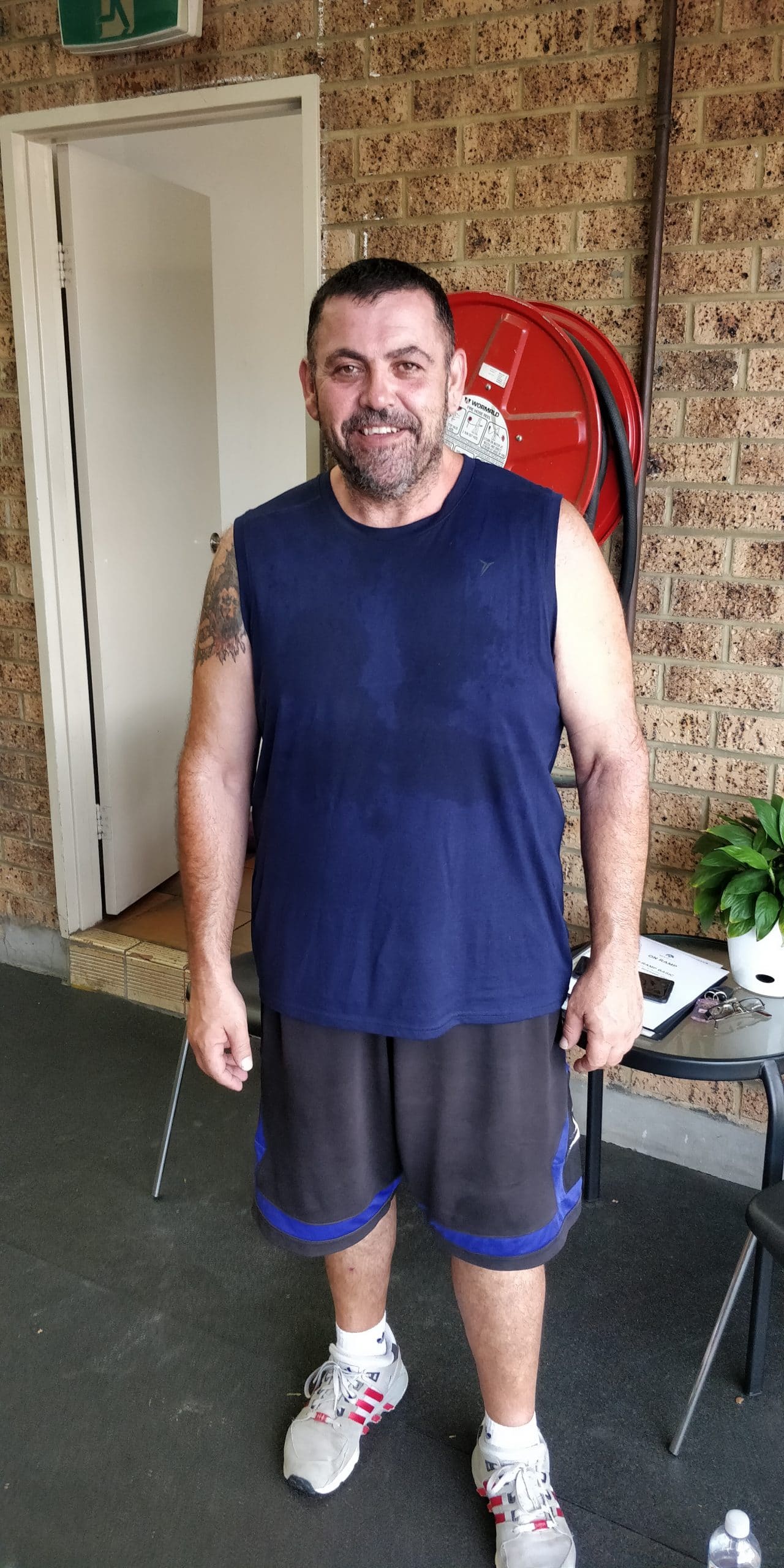 Come in for a FREE Intro Session, discuss your SPECIFIC goals and see if we are a good fit.
You don't need to be "in shape" to come to our gym, nor do you need prior fitness or training experience to achieve your goals with us.
The Free Intro Session is a chance to see our gym and get a feel for 365 Performance.
These meetings are one on one with one of our friendly and knowledgeable coaches and last for around 30 minutes.
Feel proud for taking action

Get focused knowing what you need to do to reach your goals

Start feeling better and have more energy and confidence
Don't be like others who spent years 'thinking' about it. They ended up just being another 5-10kg+ heavier and in worse shape than they are now.
Take action and complete the form on this page to organise a Free Intro Session with us now.