Client of the Month for December 2016 is Collin Fletcher!
Meet Collin, the friendly chap with a big heart, that frequents the 4pm classes! Don't let his stature, wisecracking jokes, and smile fool you as he possesses incredible strength! He's got ring and bar muscle ups, strict handstand push ups, heavy squats, and we've recently been impressed with his 60kg thrusters! Let's get to know him a little more!
You can check out his feature on our website along with other clients here:
https://365performance.com.au/category/client-of-the-month/
What do you enjoy most about coming to 365 Performance?
I like the team spirit, atmosphere and camaraderie. I like that we help each other and how everyone spurs each other on. Plus the new people you get to meet along the way.
Name some of your achievements since starting with 365 Performance?
I've achieved a lot. I've gained an enormous amount of fitness and strength. My confidence and outlook on life is so much stronger. I no longer look down on myself and I'm much more positive.
What are your favourite movies?
No specific movie. I watch anything and everything.
What are your favourite foods?
Meat, meat and more meat. Did I say meat?
What is your favourite WOD or movement?
I like 85% of WODs. My favourite movement is the pull up.
What is something that people may not know about you?
I've scuba dived in many places. My favourite was Vanuatu where I dove with sharks and inside a shipwreck. I also have a beautiful six year old son. (And I'm in love with Scotty)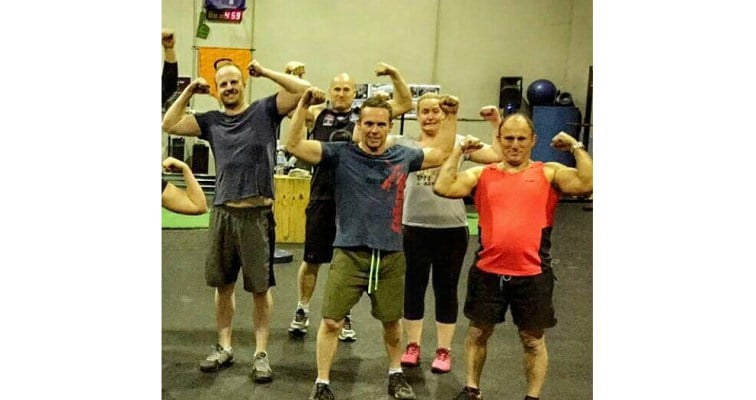 Come in for a FREE Intro Session, discuss your SPECIFIC goals and see if we are a good fit.
You don't need to be "in shape" to come to our gym, nor do you need prior fitness or training experience to achieve your goals with us.
The Free Intro Session is a chance to see our gym and get a feel for 365 Performance.
These meetings are one on one with one of our friendly and knowledgeable coaches and last for around 30 minutes.
Feel proud for taking action

Get focused knowing what you need to do to reach your goals

Start feeling better and have more energy and confidence
Don't be like others who spent years 'thinking' about it. They ended up just being another 5-10kg+ heavier and in worse shape than they are now.
Take action and complete the form on this page to organise a Free Intro Session with us now.