We understand how frustrating it can be to not get the results you want.
You want to make a change, but there's a problem…
You are busy and have limited time

What you tried in the past didn't work

There's information overload
Nobody cares if you have success

Most gyms are boring and intimidating

You don't know the most effective way to get results
Personal Training With Experienced Coaches.
The relationship between you (the client) and us (the coach) is a partnership.
Our Personal Training Programs are for those who have significant goals, motivation and the highest level of commitment.
All of our Personal Trainers are professionally qualified to above and beyond industry standards. Our team has a combined 35+ Years industry experience.
They haven't just done a weekend course. All of our staff are placed on a comprehensive 365 Performance Coach Development Program to ensure they stay up to speed with the latest developments and research in the industry.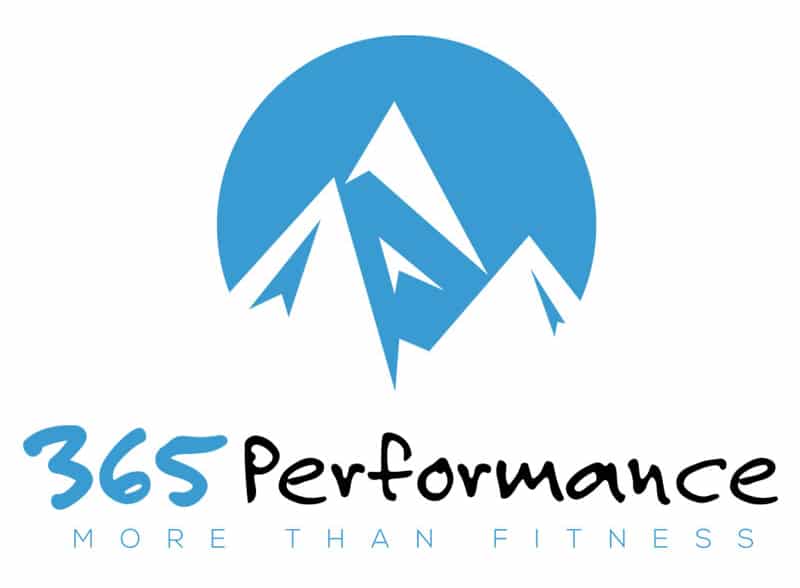 Private One-on-One Training

Personalised Training Program

Full Diet and Nutrition Plan

In-House Body Composition Scanning

Personal Trainers With 10+ Years Experience
One-On-One Personal Training
Get the 1-1 Support and Accountability you need
With Personal Training, the focus is on you and you alone.
Our workouts together will be tailored to your goals – weight loss, improving your cardio, building lean muscle, strength training, and improving your overall health.
You can train in either of our facilities in Chipping Norton and Milperra – from 5:30am until 8pm.
We will guide you through your very own personalised training and nutrition plan with our Certified Personal Trainers.
We will be with you every step of the way – answering any questions you have, holding you accountable and ensuring your constant progress.
Personalised Training Program
Never plateau again & do exactly what you need to make progress
At 365 Performance, we give you what you uniquely need to make progress. Your Personal Trainer will meet with you and personally design your training program – taking into account your specific goals, timeframe, exercise preferences, lifestyle, injury history, health requirements, and data from your InBody Scan.
We will make training fun for you, getting to know your preferences like if you like to workout doing cardio or lifting weights, etc.
Your sessions will be tailored to you, your schedule and the results you want, and split into short term achievable goals.
As we learn more about each other and what you enjoy, we will adapt the program so you will continue to be motivated as the sessions become even more tailored to what you are after.
Full Personalised Nutrition Plan
Your Own Individual Approach
Is your goal weight loss, performance, building lean muscle or improving your overall health?
Knowing what you must eat to get the best results with your training is critical to your success.
Your 365 Performance Personal Trainer has extensive nutrition knowledge and will design you an individualised nutrition plan, a massive part of your journey to self-transformation.
You will get a plan specifically tailored to you, your goals and the foods you enjoy.
We will also provide different snack options and alternatives based on your lifestyle. We will give you all the tools you need to achieve the results you are after.
Who is Personal Training for?
Personal Training is for people at all levels who have significant goals and a high level of commitment.
Career-Focused Professionals also benefit from having the intense one-on-one accountability of having a series of 'appointments' made with their Personal Trainer each week.
It is also the best choice for those who are intimidated to train in a regular gym or follow a group training program initially.
If Personal Training is for you, you will enjoy seeing success from our unique approach.
Our PT clients include those who had never set foot in a gym, to elite athletes. Clients with double lung transplants, paralysed limbs, 85 years of age, kids, 70kg overweight, to Sporting Professionals competing for Australia.
Not only are our results proven as you can see from all of our testimonials, but we also guarantee them. Unlike other places that promise the world and don't deliver We proudly offer a 12-week money-back guarantee with all of our Personal Training Programs.
365 Performance Chipping Norton
Address
Unit 33, 25-33 Alfred Road,
Chipping Norton, NSW 2170.
Main Areas Served
Chipping Norton, Moorebank, Holsworthy, Hammondville, Liverpool, Warwick Farm.
Operating Hours
Mon-Fri 5:30am-8pm
Sat 7:30am-11:30am
View Chipping Norton Group Training Schedule
365 Performance Milperra
Address
Unit 5, 112 Ashford Avenue,
Milperra, NSW 2214.
Main Areas Served
Milperra, East Hills, Georges Hall, Panania, Revesby, Padstow.
Operating Hours
Mon-Fri 6am-8pm
Sat 8:30am-10am
View Milperra Group Training Schedule