Client of the Month for July 2020 is Cooper Dee!
Meet the machine teen sensation Cooper! He's a real pleasure to coach and all around good kid, really polite and respectful, and lets his performance in the workouts to do the talking. Believe it or not, his mum (and wonderful client) brought him in to get him to focus on something extracurricular, but he's totally transformed into a WOD beast! Watch out for this future CrossFit Games athlete! Congratulations Cooper! You are so deserving of this honour!
You can check out his feature on our website along with other clients here:
https://365performance.com.au/blog/category/client-of-the-month/
What do you enjoy most about coming to 365 Performance?
My favourite thing about being at 365 Performance would probably be the competition and getting as fit as possible.
Name some of your achievements since starting with 365 Performance?
My biggest achievements would be getting a 100kg squat clean and also being able to Rx almost every workout now.
What are your favourite movies?
I can't decide on a single movie but the Fast and Furious movies are probably my favourite.
What are your favourite foods?
My favourite food is baklava.
What is your favourite WOD or movement?
My favourite movement is a Clean & Jerk.
What is something that people may not know about you?
I eat so much.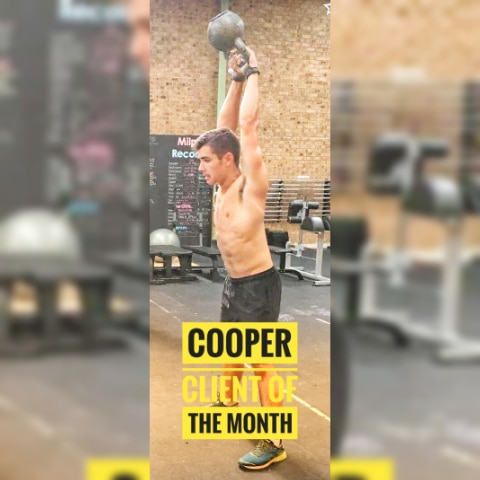 Come in for a FREE Intro Session, discuss your SPECIFIC goals and see if we are a good fit.
You don't need to be "in shape" to come to our gym, nor do you need prior fitness or training experience to achieve your goals with us.
The Free Intro Session is a chance to see our gym and get a feel for 365 Performance.
These meetings are one on one with one of our friendly and knowledgeable coaches and last for around 30 minutes.
Feel proud for taking action

Get focused knowing what you need to do to reach your goals

Start feeling better and have more energy and confidence
Don't be like others who spent years 'thinking' about it. They ended up just being another 5-10kg+ heavier and in worse shape than they are now.
Take action and complete the form on this page to organise a Free Intro Session with us now.