Client of the Month for May 2016 is Andrew Leota!
Big Andrew aka 'The Rock' of CrossFit Chippo/Milperra. He is absolutely dedicated to the process of consistent improvement through training and enjoying the journey so far. He's come a long way this year, putting in time to develop more of his skill sets so that he can be more well rounded in CrossFit, improving his gymnastics abilities big time as a result, as well as doing Barbell Club to improve his Olympic Lifting.
Some achievements include being able to do a ton more pull ups now, and getting better at butterfly pull ups. Going from a handful of strict HSPU to 19 unbroken. Improving his 'Helen' time from 10:30 to 8:45! He improved his Cindy score with an epic 28 round effort! His Snatch went form 60kg to 70kg and also recently PR'd his clean and jerk at 105kg!
Congratulations on what is probably his biggest achievement to date, and that is getting married to Wynter Eastgate! Enjoy your time off buddy, you've earned it!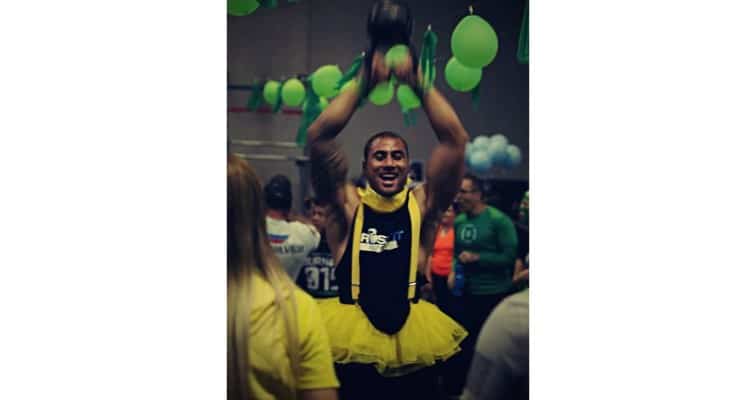 Come in for a FREE Intro Session, discuss your SPECIFIC goals and see if we are a good fit.
You don't need to be "in shape" to come to our gym, nor do you need prior fitness or training experience to achieve your goals with us.
The Free Intro Session is a chance to see our gym and get a feel for 365 Performance.
These meetings are one on one with one of our friendly and knowledgeable coaches and last for around 30 minutes.
Feel proud for taking action

Get focused knowing what you need to do to reach your goals

Start feeling better and have more energy and confidence
Don't be like others who spent years 'thinking' about it. They ended up just being another 5-10kg+ heavier and in worse shape than they are now.
Take action and complete the form on this page to organise a Free Intro Session with us now.