What do you enjoy most about coming to 365 Performance?
I love that I have 1 hour a day when I can just switch off and have fun with a great bunch of people. My job can often be stressful and starting the day at the gym where none of those worries enter my mind is awesome.
Name some of your achievements since starting with 365 Performance:
I can do burpees!!!! I still do them at a less then brisk pace but when I first started training I could not do them at all. It was so frustrating and took months and I still dont like them but I can do them which was such a big achievement for me. I have also lost weight (over 20kg so far) and generally feel so much better than before I started.
Favourite movie:
the original Star Wars trilogy.
Favourite food:
Lebanese food.
Favourite WOD:
No particular WOD but a few of my fave movements are power cleans, rowing, skipping and push presses.
Something people may not know about you:
I am also a band geek in my spare time.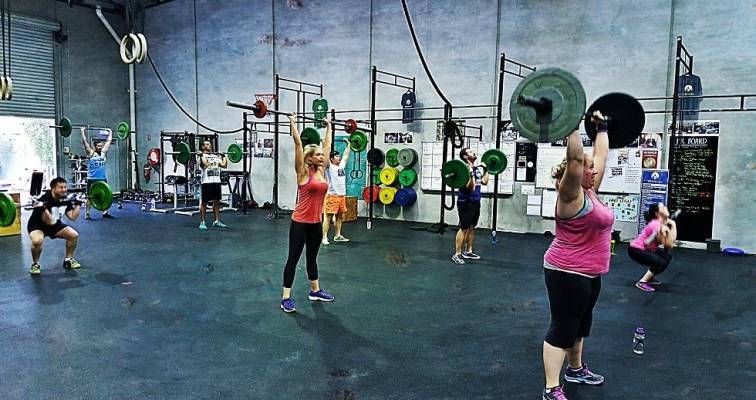 Come in for a FREE Intro Session, discuss your SPECIFIC goals and see if we are a good fit.
You don't need to be "in shape" to come to our gym, nor do you need prior fitness or training experience to achieve your goals with us.
The Free Intro Session is a chance to see our gym and get a feel for 365 Performance.
These meetings are one on one with one of our friendly and knowledgeable coaches and last for around 30 minutes.
Feel proud for taking action

Get focused knowing what you need to do to reach your goals

Start feeling better and have more energy and confidence
Don't be like others who spent years 'thinking' about it. They ended up just being another 5-10kg+ heavier and in worse shape than they are now.
Take action and complete the form on this page to organise a Free Intro Session with us now.