Client of the Month for June 2016 is Natasha Gauci!
Tash has been with us since the beginning of the year, doing 3 PT sessions a week even though she has a busy night shift work schedule. She's picked up excellent eating habits, going from 1 meal a day to 5 or 6 meals a day. She's consistently losing fat, getting toned building lean muscle, getting heaps of energy, and built loads of confidence! This is coming from someone who couldn't squat at the beginning. Congratulations Tash! You are just awesome!
What do you enjoy most about coming to 365 Performance?
It's such a friendly and welcoming atmosphere to be in. Everyone is interested in each other's progress and it helps you strive on to do better. Even with doing the PT sessions, you cross over with other PT clients starting or finishing their sessions, and they ask "how was your session?" Or "good luck" when you're about to start :)
Name some of your achievements since starting with 365 Performance?
Feeling and seeing myself getting stronger from week to week. I had never done anything like cross fit before, so starting out with barely being able to do a squat to doing a front squat with 56kg weights is amazing to me. Especially since I started just 6 months ago.
What are your favourite movies?
Top 5 (in no order):
Labyrinth, The Blind Side, Ratatouille, Pirates of the Caribbean, Chicago
What are your favourite foods?
Sushi and Sashimi, Caesar salad, roast dinner of any sort
What is your favourite WOD or movement?
I don't really know, there is still so much I haven't done yet, I couldn't say I have a favourite yet!
What is something that people may not know about you?
I was born in Australia on an Irish holiday (St Patrick's Day),
I have a Maltese background,
My name is of Russian origin,
And my fiance is a Kiwi.
Talk about a mix of nationalities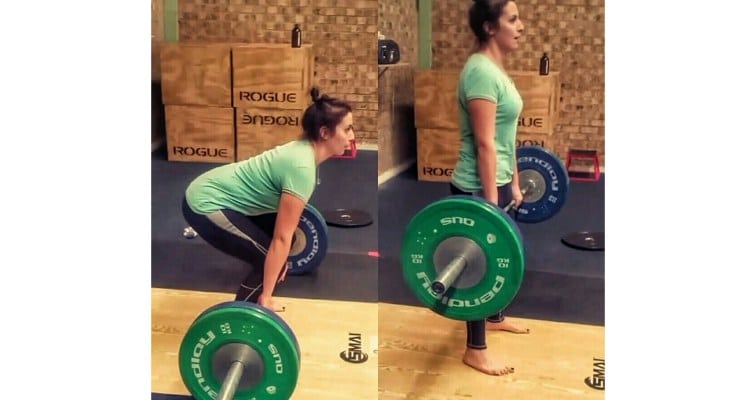 Come in for a FREE Intro Session, discuss your SPECIFIC goals and see if we are a good fit.
You don't need to be "in shape" to come to our gym, nor do you need prior fitness or training experience to achieve your goals with us.
The Free Intro Session is a chance to see our gym and get a feel for 365 Performance.
These meetings are one on one with one of our friendly and knowledgeable coaches and last for around 30 minutes.
Feel proud for taking action

Get focused knowing what you need to do to reach your goals

Start feeling better and have more energy and confidence
Don't be like others who spent years 'thinking' about it. They ended up just being another 5-10kg+ heavier and in worse shape than they are now.
Take action and complete the form on this page to organise a Free Intro Session with us now.