What do you enjoy most about coming to 365 Performance?
The energetic and contagious atmosphere. The culture within the gym is what makes the workouts bearable
Name some of your achievements since starting with 365 Performance:
Back to my post baby weight within 10 weeks. Although I have some ways to go to hit my most fittest, I'm feeling good. Box jumps have come a long way from my first attempt (when I fell off!).
Favourite movie: Toss up between bridesmaids or shawshank redemption
Favourite food: desert…. The sweeter the better (as I reach for a peppermint tea)
Favourite WOD: hmmm, can't say one stands out. Annie maybe
Something people may not know about you:
This is hard because I don't have anything too interesting. The only thing I can think of is I have had the opportunity to hang out with many artists like – Newton Faulkner, Rihanna, guy Sebastian, Jess Mauboy, Adam Brand, Adam Harvey, Chris Isaak, Andre Rieu and bands like powderfinger, Fuel, human nature, living end ….. That's a few!
Great work Jules, we hope you are getting compliments on your return to work, you deserve it!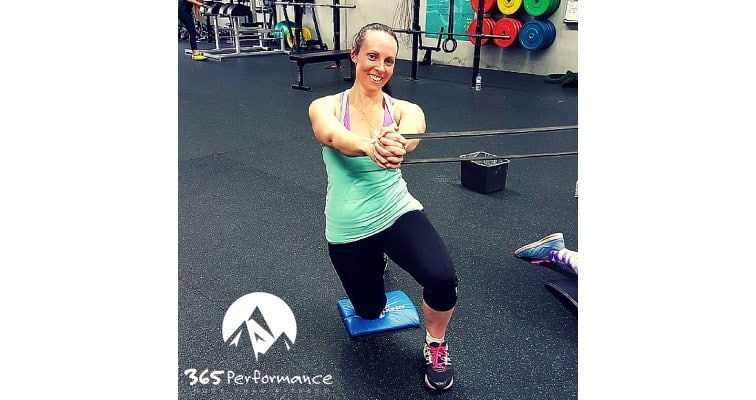 Come in for a FREE Intro Session, discuss your SPECIFIC goals and see if we are a good fit.
You don't need to be "in shape" to come to our gym, nor do you need prior fitness or training experience to achieve your goals with us.
The Free Intro Session is a chance to see our gym and get a feel for 365 Performance.
These meetings are one on one with one of our friendly and knowledgeable coaches and last for around 30 minutes.
Feel proud for taking action

Get focused knowing what you need to do to reach your goals

Start feeling better and have more energy and confidence
Don't be like others who spent years 'thinking' about it. They ended up just being another 5-10kg+ heavier and in worse shape than they are now.
Take action and complete the form on this page to organise a Free Intro Session with us now.