Client of the Month for July 2016 is Wai McNaughton!
Wai has really stepped up her game lately! She's been hitting the workouts at Rx weights, as well as being able to do more advanced movements like the ring dips when she used to only do knee push ups a while back! She's been a force to be reckoned with and has inspired her husband, Patrick, her 2 sons, and 3 sisters to get into training! Keep on kicking butt, Wai!
What do you enjoy most about coming to 365 Performance?
Being surrounded by like minded people…"The Community"
Name some of your achievements since starting with 365 Performance?
Pull Ups-Strict, Kipping and now working on Butterfly.
Definitely Ring Dips
What are your favourite movies?
Twilight Sagas
What are your favourite foods?
Patrick's homemade Meat Loaf with sweet potatoe mash
What is your favourite WOD or movement?
Over Head Squat and Over Head Lunges
What is something that people may not know about you?
I have an 18 year old son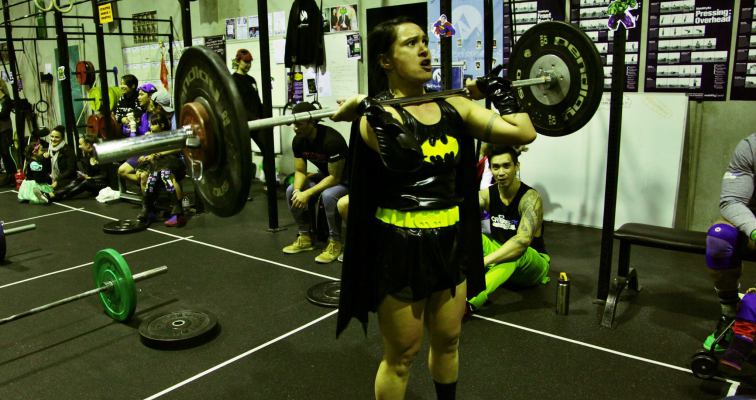 Come in for a FREE Intro Session, discuss your SPECIFIC goals and see if we are a good fit.
You don't need to be "in shape" to come to our gym, nor do you need prior fitness or training experience to achieve your goals with us.
The Free Intro Session is a chance to see our gym and get a feel for 365 Performance.
These meetings are one on one with one of our friendly and knowledgeable coaches and last for around 30 minutes.
Feel proud for taking action

Get focused knowing what you need to do to reach your goals

Start feeling better and have more energy and confidence
Don't be like others who spent years 'thinking' about it. They ended up just being another 5-10kg+ heavier and in worse shape than they are now.
Take action and complete the form on this page to organise a Free Intro Session with us now.