What do you enjoy most about coming to 365 Performance?
Pushing myself to my limits and knowing when I've left that I've done my best.
Name some of your achievements since starting with 365 Performance:
Losing 23kg as well as being able to do strict pull ups.
Favourite movie: Stand by me
Favourite food: Dare ice coffee
Favourite WOD or movement: Any workout where you get to throw around a barbell
Who or what inspires you: My family inspire me to be as fit/healthy as I can be so I can be around as long as possible for them.
Something people may not know about you: I'm a shy person, and I used to play mixed netball haha!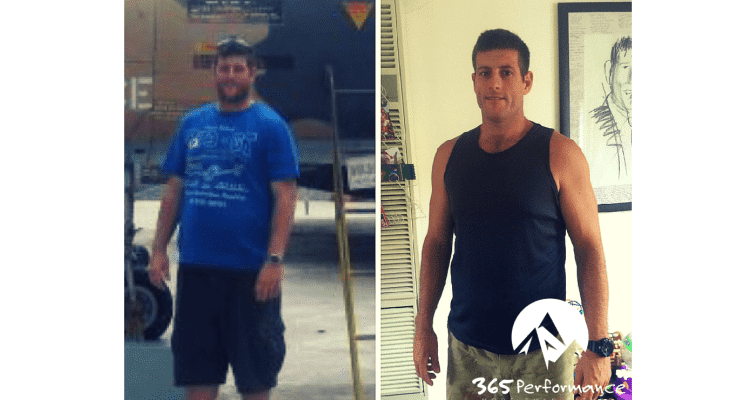 Come in for a FREE Intro Session, discuss your SPECIFIC goals and see if we are a good fit.
You don't need to be "in shape" to come to our gym, nor do you need prior fitness or training experience to achieve your goals with us.
The Free Intro Session is a chance to see our gym and get a feel for 365 Performance.
These meetings are one on one with one of our friendly and knowledgeable coaches and last for around 30 minutes.
Feel proud for taking action

Get focused knowing what you need to do to reach your goals

Start feeling better and have more energy and confidence
Don't be like others who spent years 'thinking' about it. They ended up just being another 5-10kg+ heavier and in worse shape than they are now.
Take action and complete the form on this page to organise a Free Intro Session with us now.