Client of the month for December 2015 is Norm!
Norm has been with us almost 3 years now! He is a powerhouse of a man and always gives it nothing but his all, be afraid if you partner with him in a team workout because you are about to be put to your paces, he shows up people much younger than him most of the time!
In December Norm reached out to us to help organise food collections for families in need in the local areas via a charity called Give and Take South West Sydney and we managed to over fill a whole car worth of food to the cause.
This is just one example of Norm and his willingness to give, lend a hand, provide, help in any way. He is always putting his hand up at the gym to volunteer or make suggestions on how we can improve or just helping others in general.
Here's more about the man himself.
What do I enjoy most about training at 365 Performance?
I love the feeling of being fit and stronger than others my age , and the support of the coaches and other clients as well. Nothing beats working up a sweat and seeing my wife train as well.
Some of your achievements since starting with 365 Performance?
I couldn't do a pull-up when I started and now enjoy doing a few. Achieving my first rope climb was a huge achievement as well. I got a buzz when I achieved my first hand stand as well.
Favourite movie: Don't watch many movies but I do like the green mile and Forrest Gump.
Favourite food: I was told to say , anything that my wife cooks. But really like a good pasta.
Favourite WOD or Movement: Love a wod that includes power cleans.
Something people may not know about you: I retired from full time work at 44 , like to travel and invest in shares.
December was a month of giving spirit and we think Norm embodied this like no other and we grateful to have Norm as a part of our special community! We love you Norm, congrats and here's to 2016.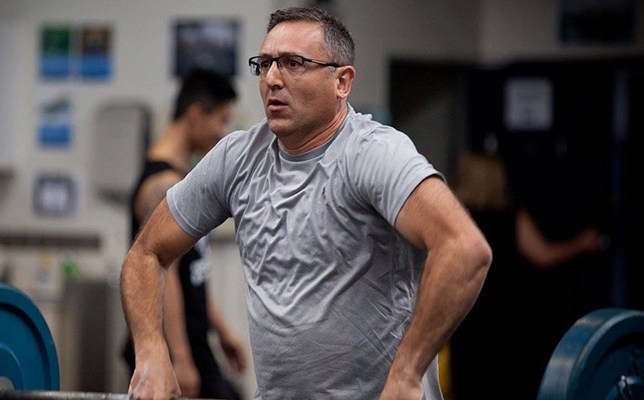 Come in for a FREE Intro Session, discuss your SPECIFIC goals and see if we are a good fit.
You don't need to be "in shape" to come to our gym, nor do you need prior fitness or training experience to achieve your goals with us.
The Free Intro Session is a chance to see our gym and get a feel for 365 Performance.
These meetings are one on one with one of our friendly and knowledgeable coaches and last for around 30 minutes.
Feel proud for taking action

Get focused knowing what you need to do to reach your goals

Start feeling better and have more energy and confidence
Don't be like others who spent years 'thinking' about it. They ended up just being another 5-10kg+ heavier and in worse shape than they are now.
Take action and complete the form on this page to organise a Free Intro Session with us now.