Client of the Month for April 2016 is Matt De Montfort (the Red Captain from Challenge Week)
Ever since he (and his partner Sav) started with us late last year to help get in shape for their wedding (in a few weeks!) he has gone from strength to strength. Shredding many kilograms off his body and getting leaner and toner in the process. His improved fitness was on full display as he put in a mammoth week of training during Challenge week doing double sessions and giving it his all on the Saturday finale.
You have come so far in such a short time mate and already inspiring members from BOTH our gyms at CrossFit Chipping Norton and CrossFit Milperra with your determination and will. You and Sav are going to look fantastic on your special day and we wish you all the best!
What do you enjoy most about coming to 365 Performance?
I don't want to make this a wordy cliché spiel but it's hard not to love everything about the place!
More specifically – Training with friends in an environment where everyone shares the like-minded goal of self-improvement.
Working out in a place like that, where everyone is positive, creates an incredible atmosphere for achievement where things I would have expected to be physical impossibilities are merely mental barriers that are easily overcome.

Name some of your achievements since starting with 365 Performance?
When I started with 365 Performance the initial goal was to lose weight and improve my mobility. Back in October of 2015 I had just finished a few months of physio to help recover from a back injury I sustained earlier that year and was ready to further strengthen and improve my body for the better. Since then I have progressed from struggling with any form of heavy lifting to managing a 145kg deadlift with no pain. Overall improvement is an understatement. I look and feel better than I ever have in my life so I think that's plenty said on what I've achieved!
What are your favourite movies?
Howls Moving Castle
What are your favourite foods?
Mr Crackles (ultimate weakness)
What is your favourite WOD or movement?
Anything WITHOUT Burpees! I actually really enjoyed the Cindy WOD recently
What is something that people may not know about you?
I enjoy playing guitar, singing and songwriting!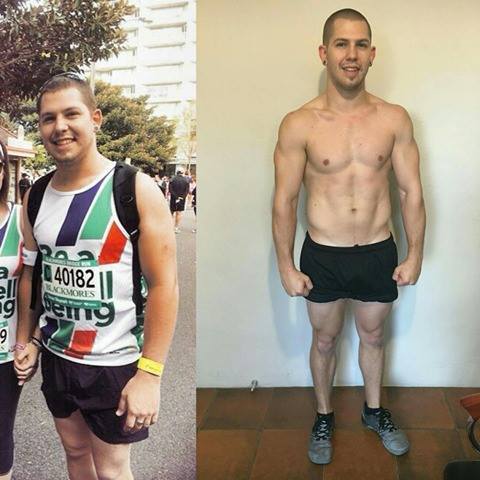 Come in for a FREE Intro Session, discuss your SPECIFIC goals and see if we are a good fit.
You don't need to be "in shape" to come to our gym, nor do you need prior fitness or training experience to achieve your goals with us.
The Free Intro Session is a chance to see our gym and get a feel for 365 Performance.
These meetings are one on one with one of our friendly and knowledgeable coaches and last for around 30 minutes.
Feel proud for taking action

Get focused knowing what you need to do to reach your goals

Start feeling better and have more energy and confidence
Don't be like others who spent years 'thinking' about it. They ended up just being another 5-10kg+ heavier and in worse shape than they are now.
Take action and complete the form on this page to organise a Free Intro Session with us now.