We understand how frustrating it can be to try and find a nutrition program that "works" for you.
You want to make a change, but there's a problem…
You find yourself jumping from diet to diet

You have nobody to hold you accountable

There's information overload
You don't see any change from your hard work

You can't find a plan that works with your lifestyle

Nobody is there to tell you exactly what to do
Why Choose 365 Performance
Stop wasting your time with generic nutrition programs that don't work long-term.
At 365 Performance, we have been working with our clients since 2010 to help find and create the nutritional approach that works best for them as the individual. The reason we have so many Success Stories is due to our unique approach.
Individualised Nutrition Plan
Every individual has specific needs, and this is of absolute importance when it comes to nutrition. We don't just take into account your current body composition and activity level. We review what you did in the past, as well as your current lifestyle.
Once we have all the facts, we devise a plan that is unique for you.
Personal Accountability
Knowing you are accountable to someone significantly improves your adherence to the program. We work closely to keep you focused and on track. There will be challenges, and we are here to support you when times are tough and overcome obstacles together as a team.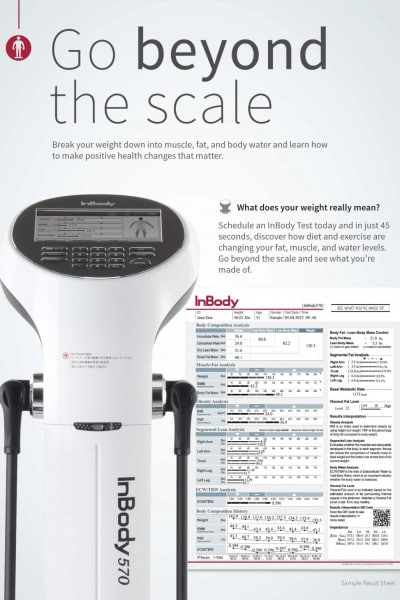 State Of The Art Body Composition Technology
Our In-House InBody 570 Body Composition Scanner goes beyond traditional body composition analysis, measuring fat, muscle, and total body water.
All Nutrition Coaching Clients get scanned every month so that they can track their progress accurately. It allows us to provide you with a comprehensive report to show the specific changes with your body composition and prove our techniques and nutritional approach is working.
Proven Results
We have had fantastic success with people with all different body composition goals.
From those wanting to achieve significant weight loss, to tone up, add lean muscle and those who are needing specific nutritional coaching for increased performance with sports.
Long Term Success
Due to the way our nutrition program is structured, with a high emphasis on education and support, our clients don't just achieve short-term results. They end up completely embodying the new nutritional practices into their daily lifestyle.
It means they don't only achieve excellent results but also maintain them for life.
"I used to go the the gym but had no idea what I was doing… I lost 22kg in the first 8 months here. My whole mindset has changed. I'm a better person and a better Father."
Theo Karabetsos
Accountant
"The best thing is I had my own Coach from the start… They taught me how to move safely & helped me with my own personal nutrition – I've lost over 15kg."
Sabrina Loria-Brady
Maintenance Contracts
"The coaches here guide you through everything, they also help you with your nutrition. I've totally changed my body composition and inspired my Wife & Kids to join"
Jason Ognenovski
Business Owner
365 Performance Chipping Norton
Address
Unit 33, 25-33 Alfred Road,
Chipping Norton, NSW 2170.
Main Areas Served
Chipping Norton, Moorebank, Holsworthy, Hammondville, Liverpool, Warwick Farm.
Operating Hours
Mon-Fri 5:30am-8pm
Sat 7:30am-11:30am
View Chipping Norton Group Training Schedule
365 Performance Milperra
Address
Unit 5, 112 Ashford Avenue,
Milperra, NSW 2214.
Main Areas Served
Milperra, East Hills, Georges Hall, Panania, Revesby, Padstow.
Operating Hours
Mon-Fri 6am-8pm
Sat 8:30am-10am
View Milperra Group Training Schedule