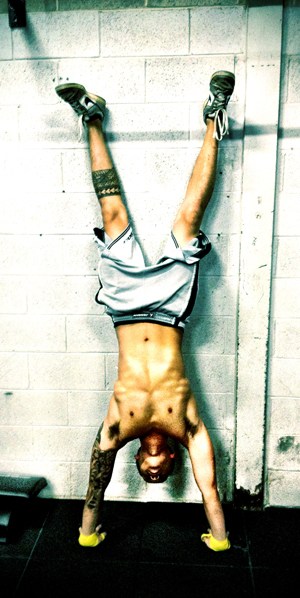 From the outside looking in I always thought that CrossFit was for the elite and that I had to be in supremely fit condition prior to joining. At least that's what watching CrossFit videos on YouTube told me. My apprehensiveness soon turned into regret as now i only wish i had started earlier!
Since joining 365 Performance I have been able to make tremendous gains in all aspects from cardio, stamina, strength, speed, power, body composition and even mentally I feel stronger. The things I've done at the gym are things I never thought I would be able to achieve and now I am doing them on a regular basis.
The challenges of real life seem easy in comparison. My eyes have opened up to how much potential the human body has and I've only just begun to scratch the surface.
I have always played basketball competitively but lacked in conditioning and disliked the idea of going to the gym and running on a treadmill for 30 minutes. I am never bored at 365 Performance and I am now able to play every minute of competition games without getting tired. I can push a pace where my opponents struggle to match and I am loving it! The environment is very safe with the coaches always progressing you along in a way that will prevent injury and technique is always emphasized as a priority. I love the sense of family that the gym has, I have made many new friends and the environment is one where we all share the same appreciation for what we do and support each other as much as possible.