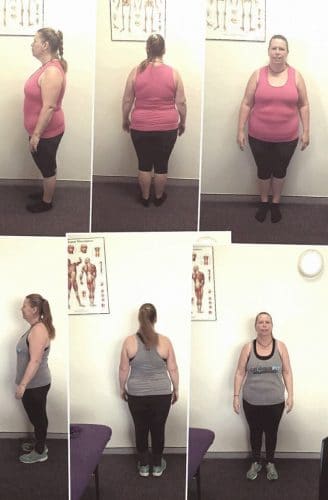 Mum of three? We posted her progress photo in May, and want to share her latest photos with you! Lisa has been with us for approx 1 year, in January she participated in the 21 Day Challenge (photo in pink) and has implemented those healthy habits and recipes into her families life ever since!
Check out her progress photo we took today! She's excited to start our new 21 Day Challenge starting in just over 1 week to get her hands on some new and exiting up to date nutrition and lifestyle knowledge and implementing these habits.
In the last 8 months Lisa has been focusing less on body composition (what the scales have to say), and been focusing more on performance, being "Better Than Yesterday", and giving each class 100%.
She is absolutely loving using her new body in ways she never thought possible! SO PROUD OF YOU LISA!!!