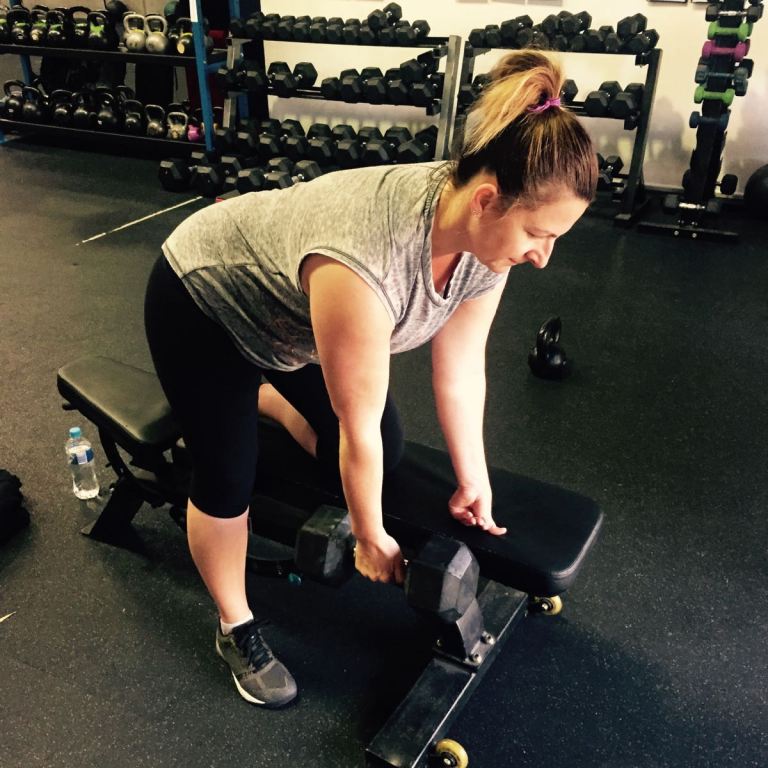 I have been with 365 Performance just over 2 years. I first started out in the Ladies' Bootcamp classes, then transitioned into the CrossFit classes.
I loved the training, the support network and community feel at 365 Performance but always struggled with consistency and accountability. I would go off the rails and then really struggle to get back on track. My mentor Aroha reached out to me and we had a bit of a heart to heart, helping me recognise it was a mindset, coming up with excuses and self-sabotaging. We set some goals and I decided to start PT sessions. This has been the catalyst for some pretty massive changes for me physically and mentally. Having the weekly 1-on-1 session helps keep me accountable with training. I am feeling much stronger, lifting heavier weights and working on areas specific to my goals. I have had some previous injuries and the individual programming is aimed at supporting and strengthening my 'problem' areas. Regular check-ins with my mentor allow me the opportunity to work through my diet and any issues I may be having. With 365 Performance, I know I have a whole support network there helping me on my growth journey, and cheering me on to succeed.
I have been to many gyms, weight loss centres and PT trainers over the years and never have I felt the support I have from whole 365 Performance coaching team, client base and mostly my amazing mentor Aroha. Having this support network has actually meant I have and will continue to achieve more than I ever thought possible. I am much more mindful of not only what I eat, how I train but also the way I think. I am a happier, healthier and stronger woman thanks to 365 Performance. Now just working on getting my hubby and family along for the ride as well!