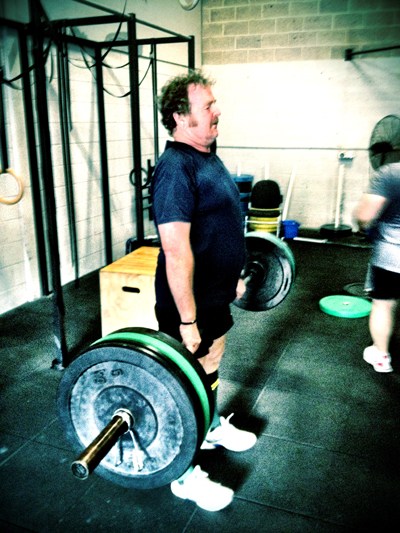 I started training with Scott at 365 Performance near the end of January 2012, I had been out of training for a couple of years due to a shoulder injury. When I first got there I wanted to go flat out into training but Scott being smarter than me made me build up slowly until he thought I was ready and that has been for the best for my health and fitness.
I now feel fitter and stronger than anytime before in my training at other places. The guys are always very supportive with anything I have done. The knowledge shown by them in regard to training techniques and muscular function has astounded me, way over and above others I have trained with.
I now feel like 365 Performance is my second home. Every time I go there everybody knows each other and that makes for a great environment to train in. Everybody supports each other whatever level they are at. I encourage anybody thinking of trying CrossFit training to come to 365 Performance and join "The Family".