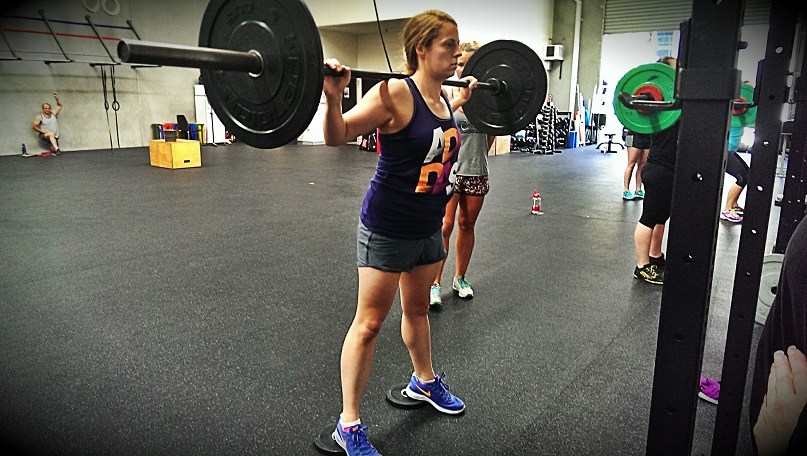 I've always been an active and fit person, having danced all my life, done long distance running and various other sports. However when all that ceased so did my health and fitness. I'd hit the gym, but I hated everything about it including the machines, the mundane repetitive classes, the people, the drive there, all of it.
In March 2010 I was sick of the gym, and I was in a mentally difficult place in my life. Luckily I heard about CrossFit, didn't know anything about it but knew Scott was running sessions out of his garage and knew I needed his help no matter what it involved. I still remember after my first session I was hooked. In a matter of weeks I felt my fitness grew as well as the friendships I had formed with my fellow CrossFit companions.
Every single day is different and varied which makes CrossFit exciting. Not only does it make you fitter and stronger (I can now do Olympic weightlifting) but it impacts you mentally. For me it's given me a lot of purpose and meaning as I see myself improving every day. Since starting I've run the City 2 Surf and competed in a half marathon which was the hardest thing I've ever done physically and mentally.
I honestly feel so grateful that I've found 365 Performance and thankful that I have Scott as my coach. He genuinely cares about your health and fitness and getting the results you want. After a CrossFit session I feel like I've achieved something, and I'm inspired to take on more. Nothing else can give me that feeling every single day.