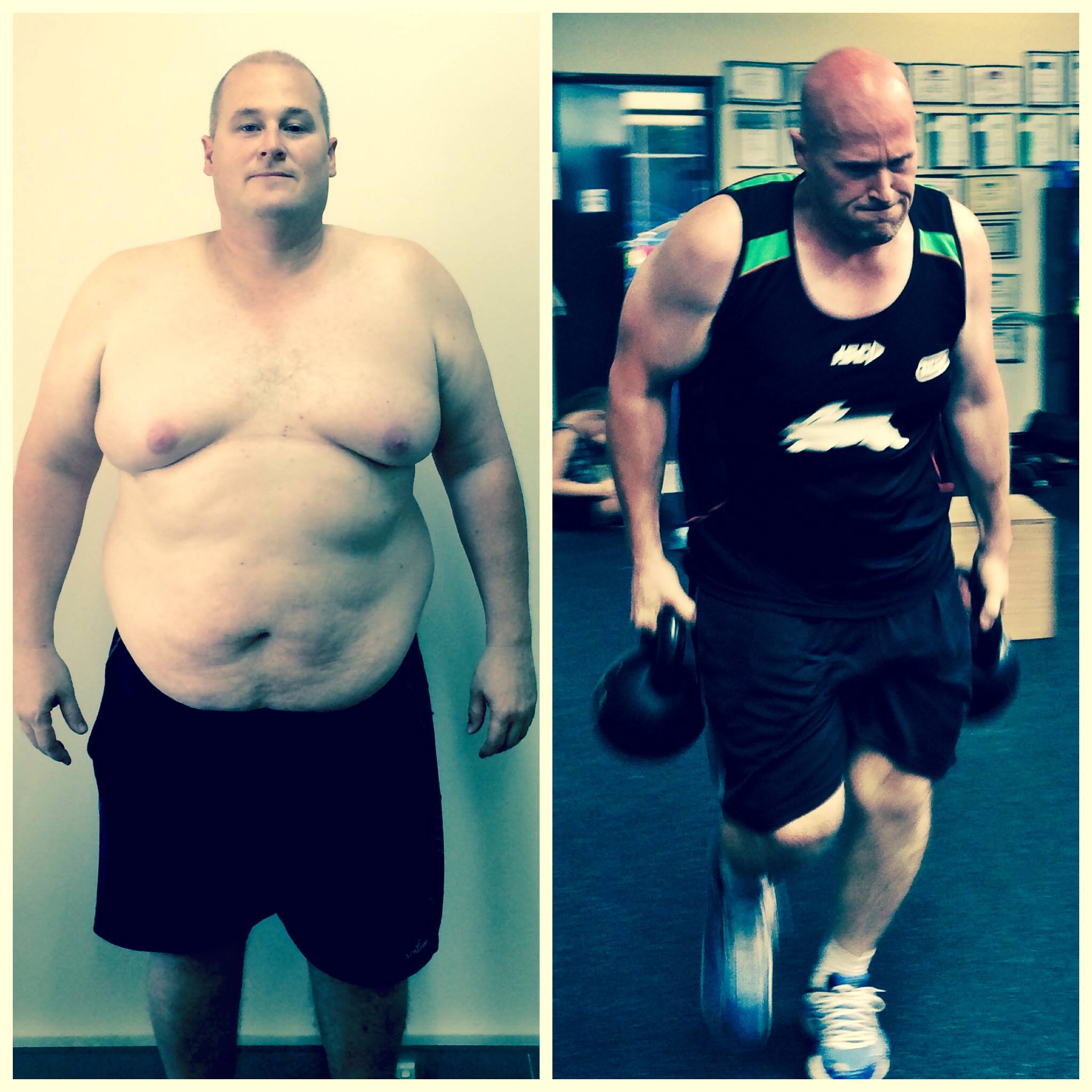 Meet Greg,
Most of you who come in the afternoons have seen him around. A reserved and very humble guy. Greg, you are amazing and we have a very special place in our hearts with you. So proud of what you have accomplished so far and cannot wait to see what you do in the future
"Tell yourself "I can't do this" or "That's too hard" often enough and you start to believe it. I had made a habit of talking myself out of experiences and opportunities before I'd even tried them. For well over ten years I had tried to lose weight and exercise and failed, more times than I care to remember. Resigned to the fact that I was never going to be the person I had always wanted to be.
Just over a year ago I walked into 365 Performance, barely making it up the stairs the day I met Scott. Couldn't weigh myself; I exceeded the 150kg limit on the scales. Committing myself was one thing. Applying myself was the real test. In crept doubt and insecurity. There was no way I could possibly do this on my own. And the best part is, I didn't have to.
From day one I was pushed, tested and challenged. Can't say I enjoyed my training sessions at first but deep down I knew it was saving my life. It's amazing how many times I told Scott "I can't do that" then did it anyway. As my confidence grew so did my self belief. I felt enthusiastic, motivated, stronger, flexible and I had a constant desire to improve. My job became easier, social interaction became easier, my life became easier.
To have a team of people behind me who believe in me and want me to succeed is the best support I could ever ask for. Every coach is supportive, enthusiastic, smart and friendly . The spirit shining through them is infectious and fuels the overall 365 Performance community spirit which includes and motivates everyone. Everyone has got each others back. That's what makes the place unique. It feels like home. Feels like family.
A year has passed. I actually have goals now. For months my only goal was to just keep showing up. I know what I want, how to get there and now its up to me to make it happen. Every day I still learn something new and get pushed to my limits. I've lost forty plus kilos, had my share of setbacks along the way but my attitude has changed. My life has changed. There's so much I want to achieve and dwelling on the past is pointless. I'm excited for what the future has in store. This is just the start. I need this place, and everyone associated with it."