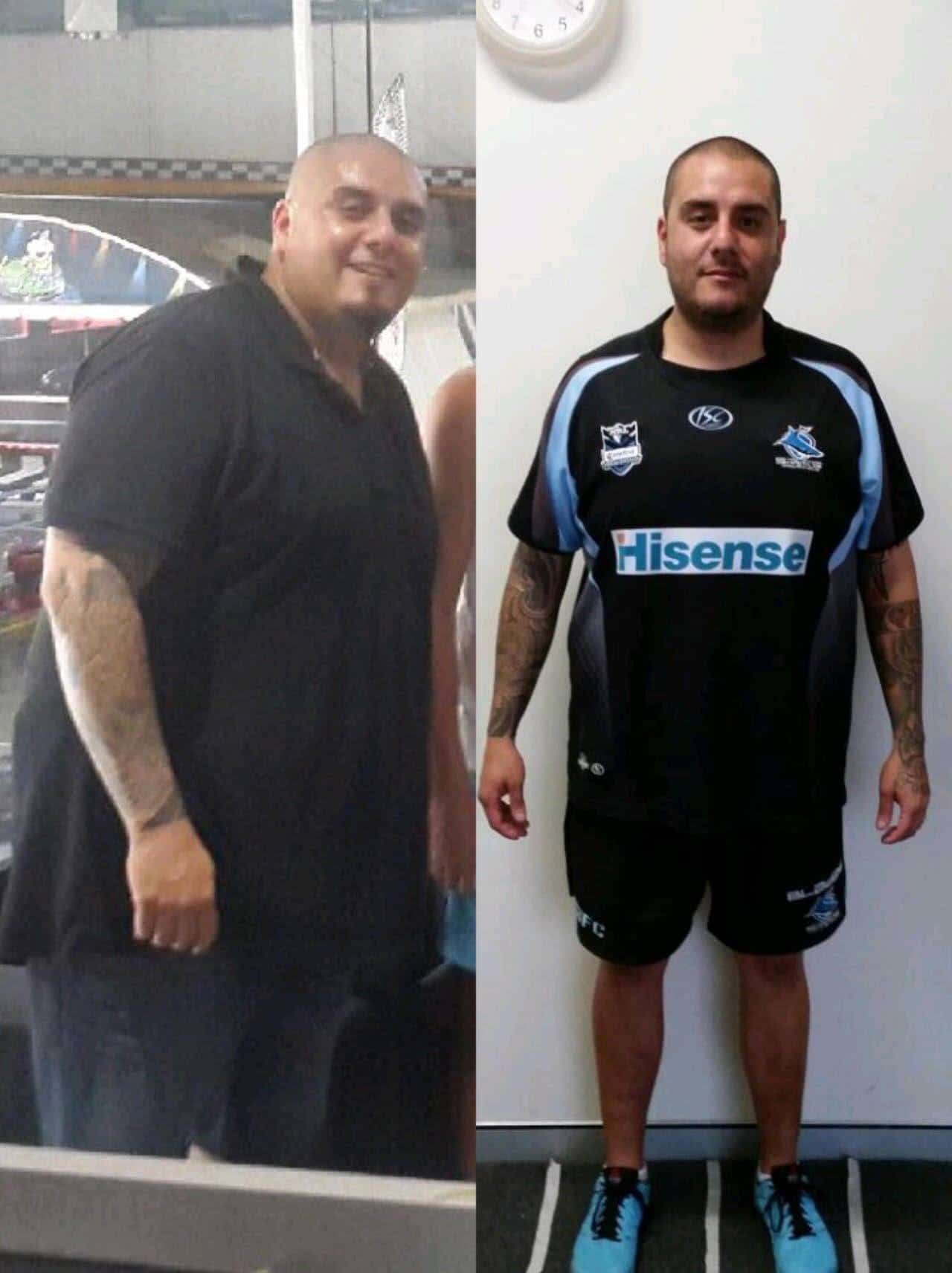 Meet Chris Whelan
All of the coaches agree that his effort applied in the gym is next to none, super impressive attitude and his great results (30+ kgs in his initial 4 months with us) are a testament to his new dedication to himself and family.
"At my highest weight and lowest state of mind I was at 140kgs and really hated myself, Everything like eating right and working out just felt TOO HARD.
My breaking point was when my 12 year old son told my wife to ask me not to come to his high school because he was afraid that he would get teased about having a obese dad…
Enter CrossFit Chipping Norton, My wife Genevieve saved my life be making the first phone call on my behalf, on that same day in the afternoon Aroha called me and gave me the surprise of my life.
All I knew about CrossFit was that it was intense, incredibly difficult looking movements performed by elite athletes. 
The hardest thing for me at the start of my journey was to walk through the roller door of CFCN everything after that was easier, fast forward 4 months I am now 109kgs.
I feel immensely better, I am stronger, faster and i have made several trips to my 12 year olds sons high school.
Words can't express what CrossFit Chipping Norton has given me but as a whole CFCN has given me the tools to get my life back and start loving myself again, not to mention they have given me a second family.
The 365 Performance Motto is "MORE THAN FITNESS", I can attest to that motto first hand.
Im going to end this testimonial with a heart felt Thank You to the 365 Performance Team and all the wonderful members that have pushed me to heights i thought i could never reach."
From all of us here mate we appreciate the kind words and are humbled/grateful to have been able to help you with this journey.