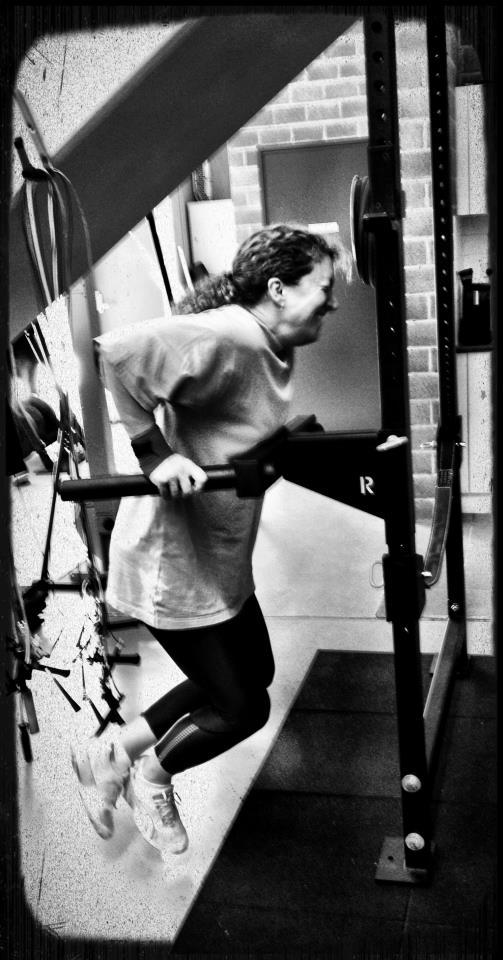 I started going to 365 Performance, after seeing the incredible results my husband had achieved since starting here.
I was quite apprehensive about most of the exercises, especially lifting weights, and jumping, as I had been in a serious car accident some years earlier which left me with multiple fractures of both legs and an arm. However, Scott and Josh were both extremely patient with me, and they took the time to assess my injuries, what types of activities I was able to perform, and which things I had trouble with. They helped me conquer both my physical and psychological barriers by constantly encouraging me to try various things, and before long I was able to do push-ups, chin-ups, lift weights and eventually conquered box-jumps!
I have now been attending 3-4 classes a week for almost 12 months, and I have lost about 6kgs, dropped a whole dress size, and have never felt so fit in my life! Recently I even finished Tough Mudder, which is a 20km run and obstacle course, and I would have never even considered doing anything like this if it wasn't for the support and camaraderie of everyone at 365 Performance.
Everyone is very helpful and friendly, and cheer each other on to achieve greater personal bests!
NOTE: Julie has been very modest about what she has achieved and where she has come from. From almost dying in a car accident and being in hospital for 6 months a few years back, to now doing STRICT Pull-ups, Ring Dips and Olympic Lifting. She never gives up and always gives 100% She is an amazing, inspirational lady and we are all thankful to have her here with us.