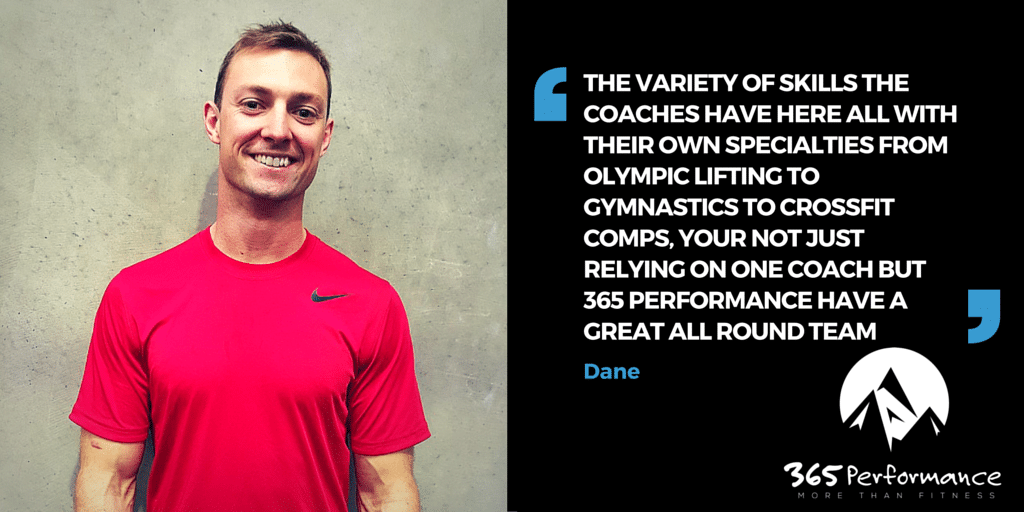 Meet Dane
Having moved here for work he came to us with a decent amount of CrossFit training experience already under his belt. Dane has a great motor but we identified areas of his training that could really round him out well as an athlete.
Here's just some of his recent improvements since training with us:
Fran – 2:36 (previous best 4:05)
500m row (dampener set to #5) – 1:30 (previous best 1:36)
Front Squat – 150kg (previous best 136kg)
Squat Clean – 130kg (previous best 120kg)
Squat Snatch – 94kg (previous best 87kg)
2km row – 7:13
Ring Muscle Ups – 18 unbroken
Ring Muscle Ups 30 reps for time – 5:13 
Awesome work you machine!